Doing Good While Doing Well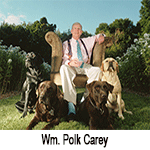 Doing Good While Doing Well was one of Bill Carey's favorite mottos and has been a core principle at W. P. Carey during our now 40-year history. He believed—as we do today—that our business by its very nature promotes prosperity. But he also believed that his responsibility did not end there, and, through the W. P. Carey Foundation, he supported a wide variety of educational institutions with the greater goal of improving America's competitiveness.

Read more

---
Dear Fellow Investors,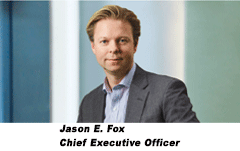 2018 marks a number of milestones for W. P. Carey: our 45th
anniversary, our 20th year as a public company, our 20th year
of delivering rising dividend income to shareholders, and, for
me personally, my first year as CEO. Over my 16-year career at
W. P. Carey, I have been closely involved in building the portfolio
of net lease assets we own today, and I am proud to have been
part of the company's evolution into one of the leading diversified
net lease REITs. This has afforded me a unique perspective. In this
year's letter I am excited to explore our recent accomplishments
and future direction, building on the core investment principles
that have guided us throughout our history of Investing for the
Long Run.